#laculturaincasaKIDS - Impara l'arte con Bonaparte
Immagine lista: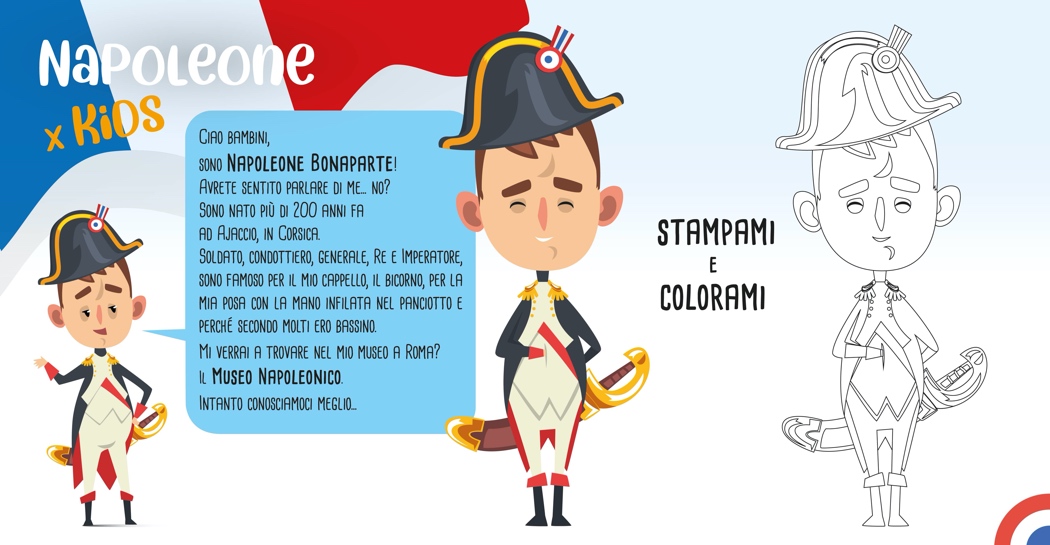 07/04/2020 - 30/05/2021
Museo Napoleonico
On the occasion of the initiative #laculturaincasa, many activities on the social and web channels of the Napoleonic Museum are dedicated to children and teenagers to have fun with the Learning Art with Bonaparte project, 
Tables to draw and color, nice quizzes, entertainment games to get to know the Bonaparte family are the proposals for a path that combines the playful aspect with an educational mission, to begin the fun journey to discover Napoleon and his family.
In the gallery you will find the materials to be printed, in order to be able to work with and then share the works created on the Facebook del Museo Napoleonico
Informazioni
Information
060608 (tutti i giorni 9.00-19.00)
Type
Educational initiatives
Eventi correlati
There are no planned activities.
There are no archived activities.