History of the Museum
In 1927 Count Giuseppe Primoli (1851-1927), the son of Count Pietro Primoli and Princess Carlotta Bonaparte, donated his important collection of works of art, Napoleonic relics, and family mementos, all collected in the ground floor of his Palazzo, to the city of Rome. The collection, which had also absorbed some objects belonging to his brother Luigi (1858-1925), had come into existence not so much from the wish to bear witness to the imperial splendour, as from a desire to document the close relationship between the Bonapartes and Rome. These links were establishes with military force in 1808, after the French occupation of Rome. In 1811 the city became "the free and imperial city", destined to be governed by Napoleon's son, on whom was conferred, even before he was born, the title of the King of Rome.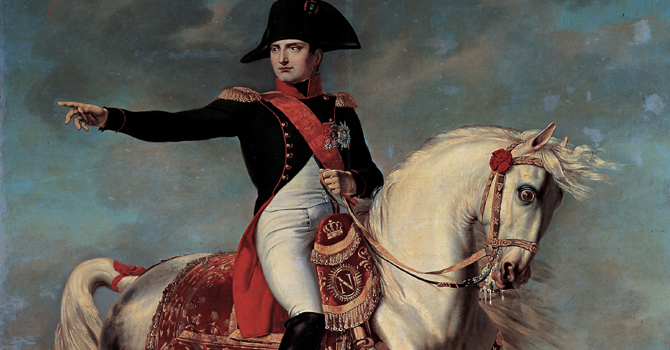 Subsequently, after the fall of the Empire, almost all of the Bonaparte family asked asylum of Pope Pius VII, and came to settle in Rome: Napoleon's mother, Letizia Ramolino, in Palazzo Rinuccini, his brothers Luigi and Girolamo in Palazzo Mancini Salviati and Palazzo Nuñez respectively, and his sister Pauline in her villa on Nomentana.
But the true founder of the "Roman branch" of the Bonapartes, from whom Count Primoli was descended, was the emperor's "rebel" brother Luciano, who, in 1804, in open opposition to Napoleon, moved to Rome. Count Primoli's mother, Carlotta Bonaparte, was born from the marriage of one of Luciano's sons, Carlo Luciano, to his cousin Zenaide, the daughter of Joseph Bonaparte. Carlotta married Count Pietro Primoli in 1848 and, immediately after the proclamation of the Second Empire, she moved, with her family, to the court of Napoleon the IIIrd. Count Giuseppe Primoli was therefore educated in Paris, even after the fall of the Empire, in the literary salones of his Matilde Bonaparte and Giulia Bonaparte, the Marchesa of Roccagiovine.
A cultured man, passionately interested in books, and a talented photographer, Giuseppe Primoli lived between Rome and Paris, and was closely involved with the literary and artistic circles in both cities. He was, therefore, an interesting intellectual figure and collector, who, through important family gifts and knowledgable acquisitions on the antiques markets, was able to offer the city of Rome this elegant example of a museum-house.