Room X - Luciano Bonaparte
During the years of the Directoire and the Consulate, Luciano Bonaparte, Napoleon's brother, had taken on important political roles, first as President of the Council of the Five hundred, then as Minister of the Interior and French Ambassador to Madrid. He had a decisive role in the coup d'etat on the "18 Brumaio" (8th November 1799), with which Napoleon was proclaimed First Consul.
The relationship between the two brothers, which had already been compromised for political reasons – Luciano, who was a convinced Republican, did not approve of Napoleon's move to authoritarianism – deteriorated definitively following Luciano's marriage, after the death of his first wife Christine Boyer, to Alexandrine de Bleschamp.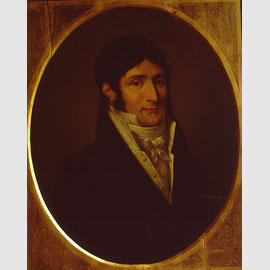 The couple settles in Rome in 1804, as guests of their uncle, Cardinal Fesch; Luciano subsequently acquired Palazzo Nuñez in the Via Bocca di Leone and the "La Ruffinella" villa in Frascati. A drawing by Charles de Chatillon showing Luciano on the terrace of the Villa Mondragone and reading intently, surrounded by his numerous family and his entourage of writers and artists. However his preferred residence, from 1806 onwards, was the castle of Musignano in Canino, near to Viterbo. It was there that, together with his wife, he dedicated himself to excavations and the study of archaeology, which led him to publish, in 1829, his Catalogue of chosen Etruscan antiquities found in the excavations of Prince Canino.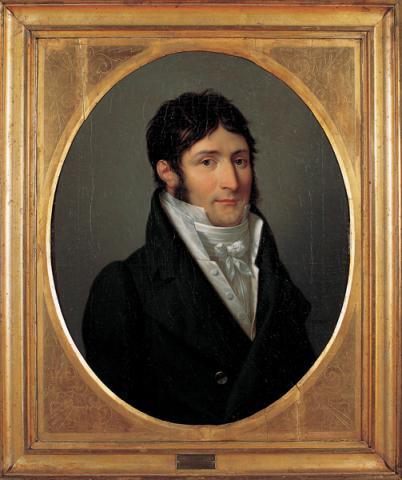 François Xavier Fabre (1776 - 1837)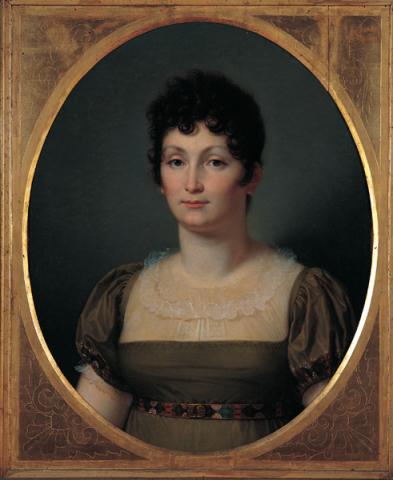 François Xavier Fabre (1776 - 1837)