Luigi, Ortensia and Jerome
Letizia's decision to live in Rome and the helpfulness of the Papal government in their dealings with Bonapartes, in contrast to the punctilious and at times narrow minded attitude of the governments of the Holy Alliance states, encouraged other members of the family to move to Rome, but only Louis, Hortense and Jerome took up steady residence in the city for several years.
In 1823 Jerome, who had once been King of Westphalia, arrived in Rome, and Hortense Beauharnais, the wife of Luigi, King of Holland .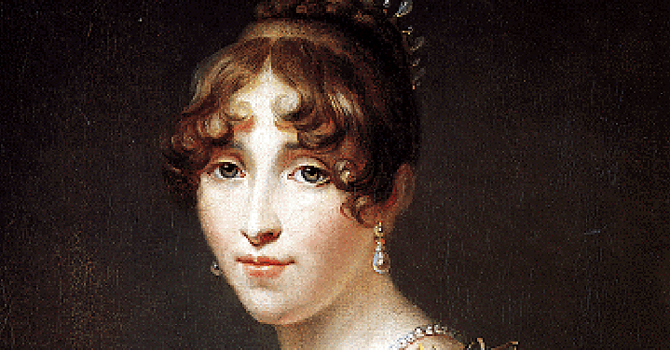 The former, having taken the title of Count of Monfort, bought Palazzo Nuñez from his brother, while the latter, separated from her husband since 1809, moved, after a brief sojourn, to the Arenenberg Castle on Lake Geneva, only to return to Rome in 1826, where she lived with her son Napoleone Luigi and her daughter-in-law Carlotta in the Villa Paolina which the Princess Borghese, who had died the previous year in Florence, had left to her nephew. In 1830 she moved to the Palazzo Ruspoli, while her husband Luigi lived in the Palazzo Mancini, which, until the end of the XVIII century, was the seat of the French Academy.