Room VI - Pauline Bonaparte
This room, dedicated to Pauline Bonaparte Borghese, concentrates particularly on her stay in Rome from 1816 to 1825 in the Villa Paolina. The villa, is located between between the Aurelian Walls, Via Piave and Via XX Settembre, and from 1950 the French Embassy to the Holy See was housed there. Pauline bought it in 1816, delighted by its situation and the elegance of its design. The watercolours on display show its elegance, which extended to the interior, which was decorated by Pauline herself in a purely French taste.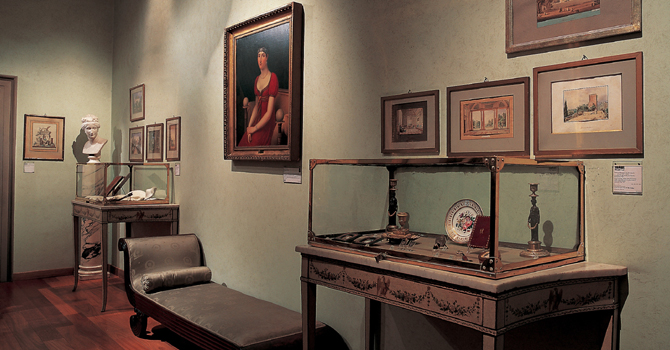 Many of the objects in the room come from the Villa Paolina: the toilet set made by the goldsmith Martin-Guillaume Biennais, the portable mirror on which can be seen the substitution of Pauline's monogram with that of her niece Carlotta (to whom the villa was left), the note book of expenses related to the running of the house. The dormouse in mahogany, is similar to the sofa on which Pauline posed for the famous Canova statue, which showed her dressed as Venus Vincitrice (Rome, Borghese Gallery). The plaster cast of the princess' breast and the model of her head come from Canova's masterpiece.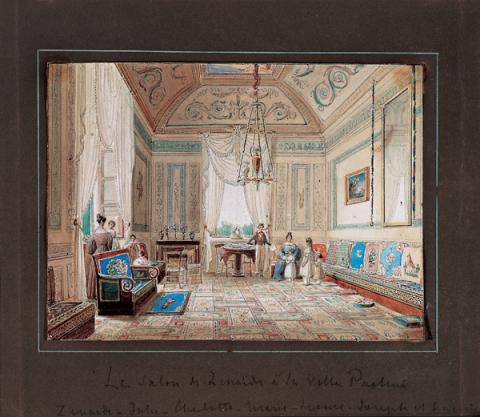 Jodocus Sebastiaen van den Abeele (Gand 1797 - 1855)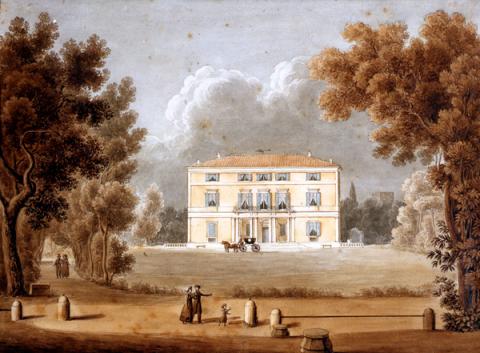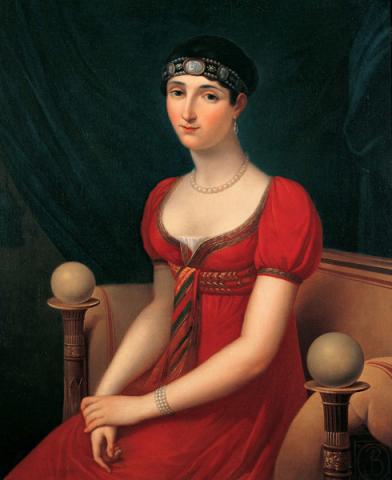 François Joseph Kinson (1771-1839)