Room XI - Carlo Luciano and Zenaide Bonaparte
This room is dominated by the huge portrait of Carlotta Bonaparte, the elder daughter of Luciano, created by Jean-Baptiste Wicar. "Lolotte" is dressed as a farm worker and shown against a background of Canino's estates. The painting comes from the collection of one of the daughters of Placido Gabrielli, who in turn had married in 1856 at the Tuileries, a Bonaparte, Augusta, the daughter of Carlo Luciano and Zenaide.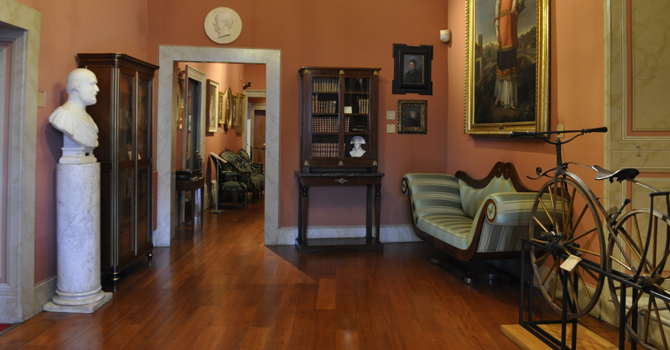 Effectively the room is dedicated to the Roman branch of the Bonaparte family, which derived primarily from the marriages of the children of this last couple to various members of the Roman (del Gallo di Roccagiovine, Primoli, Campello, Gabrielli).
On the small bookshelves, decorated with the crests of a cardinal, which belonged to one of Carlo Luciano and Zenaide's children, Cardinal Luigi Luciano, are conserved various volumes from Napoleon's library on St Helena. Many works from the cardinal's collection, of which a portrait made by Guglielmo de Sanctis is displayed, were acquired by Count Giuseppe Primoli and are today conserved in this Museum.
In the middle of the room stands Zenaide's work table, a truly multi-functional piece of furniture: inside, it is divided into multiple compartments, which hold tools for painting, drawing, embroidery and various society games.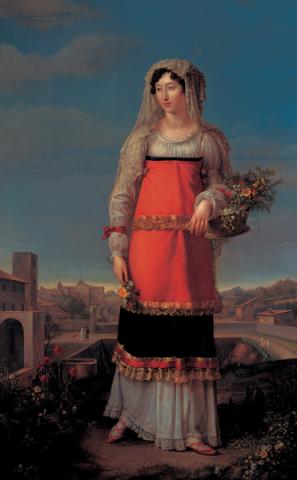 Jean Baptiste Wicar (1762 - 1834)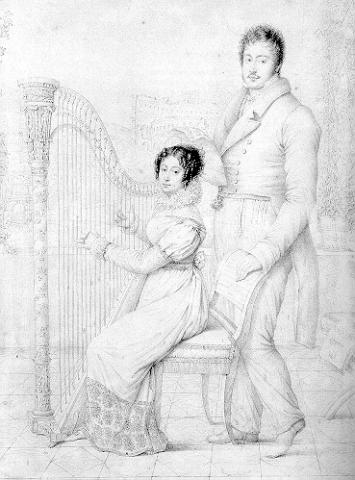 Charles de Chatillon (attivo tra il 1795 e il 1823 ca.)