Giuseppe Primoli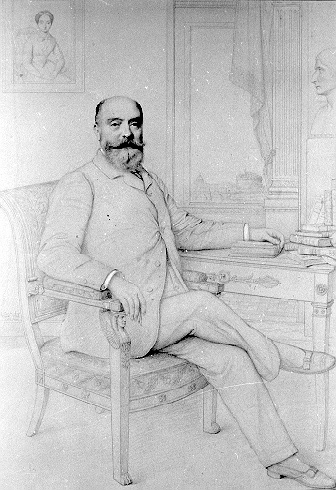 Author:
Jean Alexandre Coraboeuf (1870 - 1947)
Origin:
Palazzo Primoli, Collezione privata Primoli Giuseppe (1902 - 1927)
Masterpieces of the hall
The hall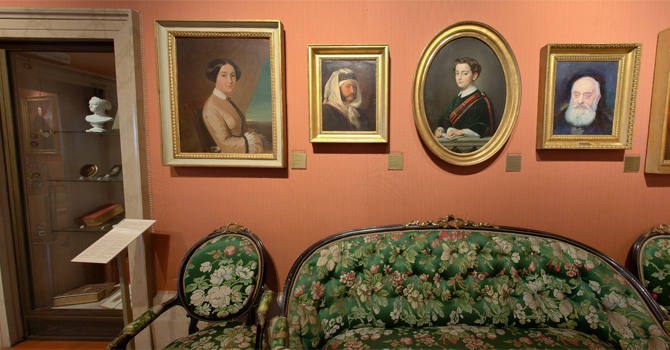 This room is dedicated to the "landlord", Giuseppe Primoli, to whom the Napoleonic Museum in Rome owes its existence. In the drawing by Jean-Alexandre Coraboeuf he is shown in the role of a cultured man, an elegant collector and a passionate bibliophile. Giuseppe promoted close cultural exchange between France and Italy, making use of the web of relationships he had woven in his youth in the Paris of the Second Empire.
You may also be interested in